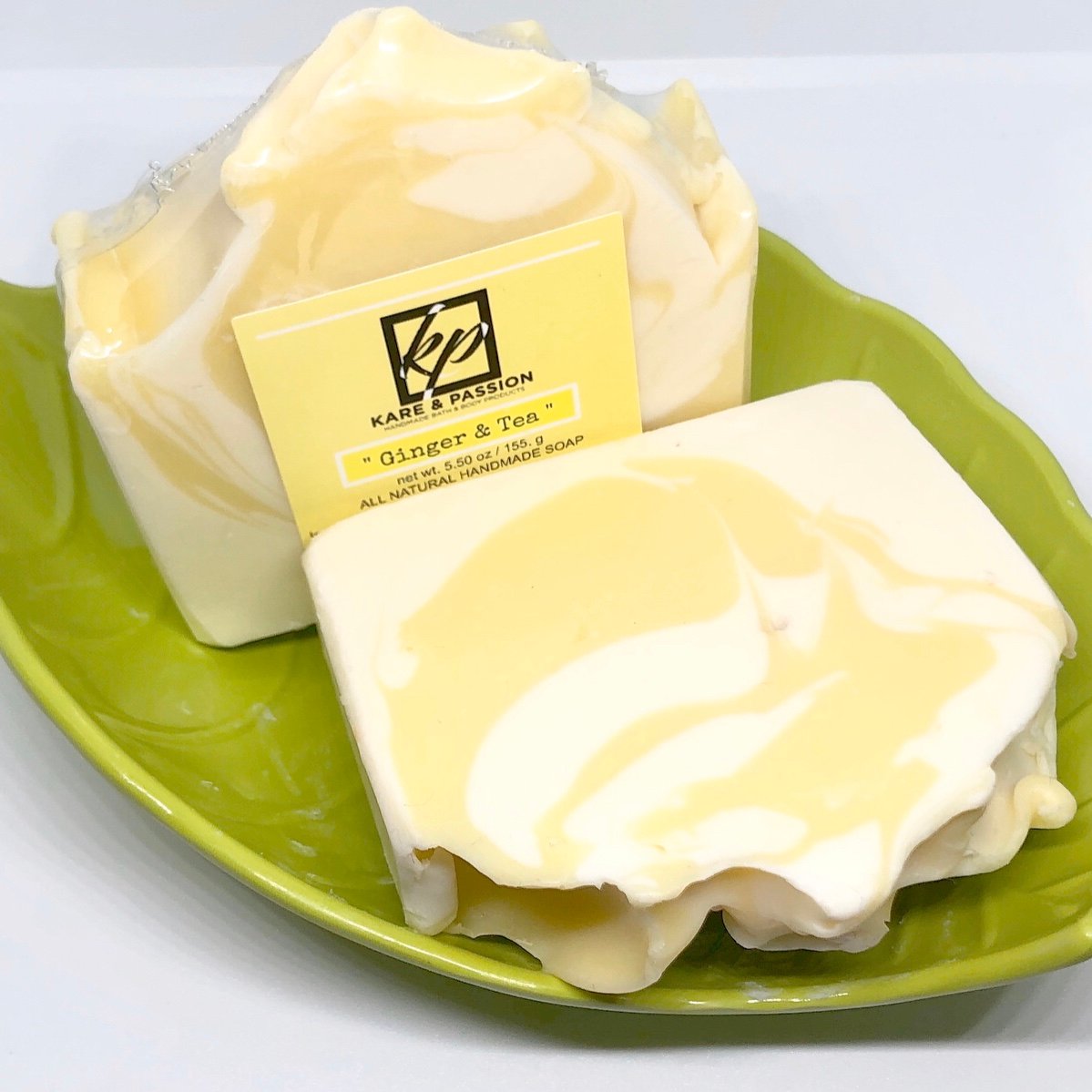 Ginger & Tea
$

9.50
---
Ginger & Tea handcrafted soap... enriched with high quality oils and luxurious butter, scented with a warm and comforting smell, top notes of a bergamot, lemon peels and Day lilies. It has a base note of ginger, nutmeg and warm musk fragrance oil.
Please read all ingredients before using for allergy purposes.
Ingredients:
Olive oil, Castor oil, Avocado oil, Rice bran oil, Sustainable Palm oil, Coconut oil, Shea Butter, Fragrance oil, Distilled water, saponified sodium hydroxide, Mica and titanium dioxide used for coloring.
This listing is for one (1) bar of soap. It weighs approximately 5-5.50 oz and is shrink wrap for protection.
Each bar is handmade and personally hand-cut. Each bar will be unique in its appearance and size. Each bar of soap might be slightly different from the soap that is pictured.
For the soap to last longer, place the bar in a soap saver dish after each use. Do not leave in the shower or direct contact with water when not in use.
Though some of our products look like food desserts, our products are intended to be used externally. Please DO NOT CONSUME.
CUSTOMERS COMMENTS:
- Smells so relaxing
- Smells like your having a spa. So calming
- Smells so fresh and clean
- Smells spicy yet soft.
---